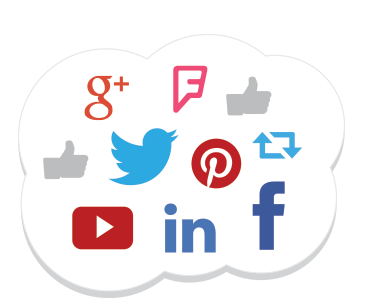 Social Media Marketing
Social media marketing is successful when you are constantly posting updates and having real-time interactions with your customers. But really, who has enough time for that?
To make things easier, we offer a service that streamlines all of your social media marketing needs. With our package we will post 2x a week to Facebook, Twitter & LinkedIn, find real-time leads and interact with your online audience. Finally, you can build loyal followers (and revenue) without wasting valuable time.
With our package you have the potential to:
Generate New Leads and Customers
Build a Loyal Following and Fan Base
Respond to Customer Feedback
Compose Posts to Popular Social Channels