Managing your business brand across the entire internet ecosystem is overwhelming for most business owners. It requires constant attention and hours of work and follow-up.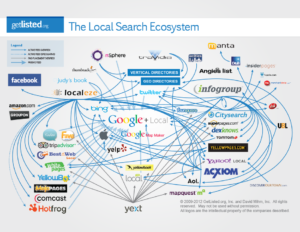 An incorrect business name, address, and phone number information on internet directories can be poison to your SEO efforts and overall internet ranking.
Blu knows which sites are important and weighed heavily, and can get your name, address and phone number (NAP) cleaned up and visible across the web.
Directory Listing Management
There are hundreds of listing directories your business name should appear on to strengthen your overall internet presence and search engine ranking. The more links you have to your site the stronger your website will seem to the major search engines, and their confidence in your business will increase. We offer different packages for all different company sizes and industries that feature all of the major business listing websites.
Plain and simply – the more correct links from valued websites & directories you have to your site, the more legit you'll seem to the big search engines.